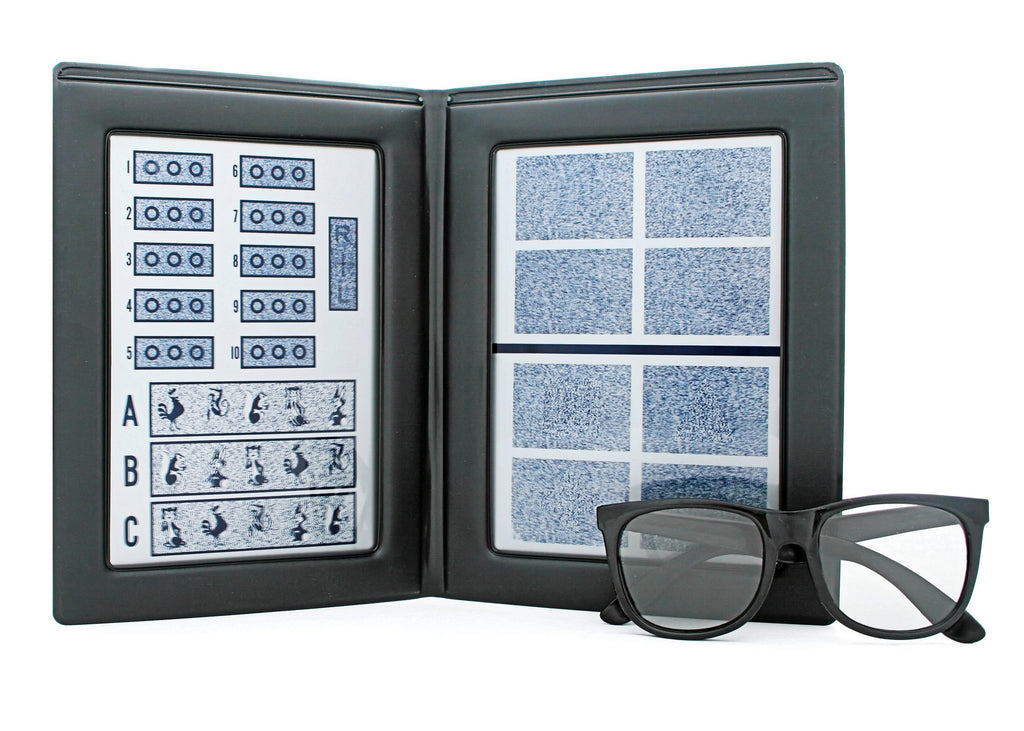 Stereo Optical
Randot Stereopsis Test

Estimated Delivery:

Oct 07 - Oct 14
Manufacturer Part Number: 002
Test Includes: Randot test with two levels of stereopsis (500 and 250 seconds of arc), graded circle test (400 to 20 seconds of arc), animal testing for young children (400 to 100 seconds of arc), and one set of stereo glasses

This test is produced by: Stereo Optical Company, Inc. Randot is a registered trademark of Stereo Optical Company, Inc.

Helps in the detection of Amblyopia, Strabismus, and Suppression

Can be used for pediatric stereo testing

This Randot Stereo Test is aimed for adult stereo testing, but also includes an animal portion for pediatric testing. Adult patients are asked to identify six geometric shapes during testing. This test helps to test the patient depth perception along with normal stereo vision. Adult testing involves 400 to 20 seconds of arc, and pediatric testing involves 400 to 100 seconds of arc.
Cleaning:
For stereotests and 3-D viewers, clean and disinfect the surface area gently with disinfectant wipes or a soft, slightly damp, and lint-free cloth with 70% isopropryl alcohol. Never spray alcohol directly on the surfaces.
Customer Reviews
Write a Review
Ask a Question
08/19/2019
Anonymous
United States
Exactly what I expected
Fit my needs perfectly
Fast shipping
Great communication!