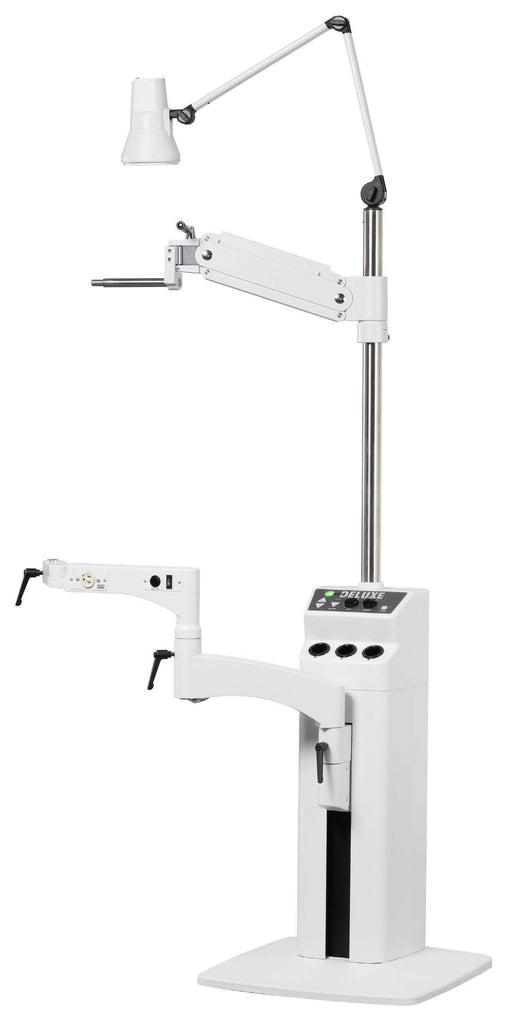 Marco
Deluxe Instrument Stand

Estimated Delivery:

Nov 14 - Nov 19
 Manufacturer Part Number: 1207
-An electronic release button and a chair elevation switch are both located on the lower slit lamp arm. The slit lamp arm's increased vertical travel easily accommodates wheel chair patients.
-An efficient counterbalanced refractor arm provides one-handed, immediate three-way locking of the refractor.
-A full-featured flat overlay switch panel controls the slit lamp, chart projector, accessory instrument, overhead lamp, chair elevation, and voltage for a corded instrument.
-An attractive overhead lamp features multiple adjustments, rotation stops and an on/off switch.
-Three rechargeable instrument wells and three 115V electrical receptacles.
-Standard Marco ten-step, hand-finished Misty Grey Enamel painting process.
-Scuff-resistant, high-impact base cover.
-Wheelchair accessible