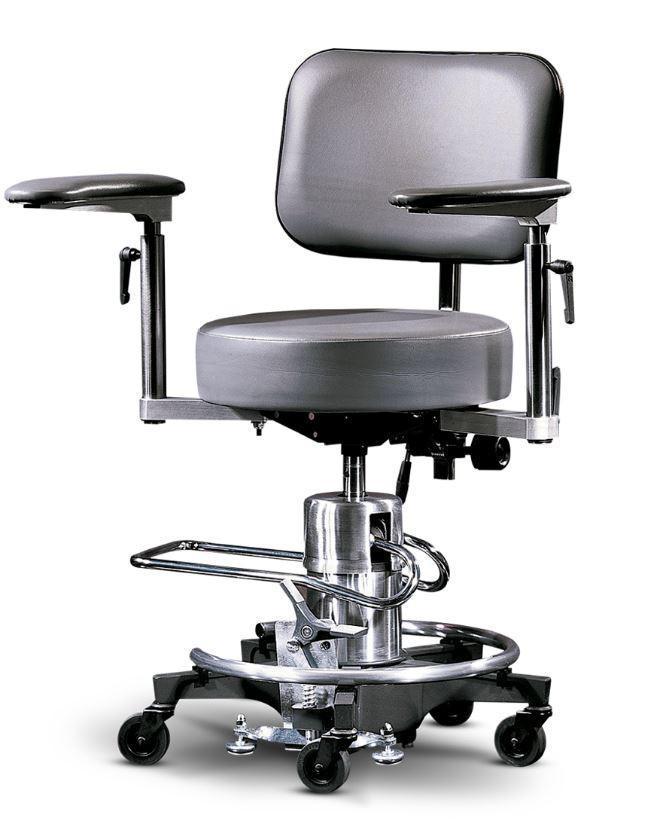 Reliance
558 Surgical Hydraulic Stool w/ Floor Lock

Estimated Delivery:

Feb 09 - Feb 19
 Manufacturer Part Number: 558
-Designed for optimal stability during the most delicate surgery.
   The 558 comes standard with a specially designed floor lock to prevent chair movement during surgical procedures.
-Hands-free adjustment: Foot lever adjust stool without breaking sterile field.
   Upholstered armrests support forearms, adjust vertically and lock in place.
Seat adjustment: Lock stool seat swivel by lifting foot pedal. The angle of the arms adjusts along the horizontal axis then rotate to rear at the completion of the procedure.

-Choice of three heights:
Standard height elevates from 17 to 25" above the floor.
Medium seat height for surgical use is 20 1/2 to 28".
High seat height is 24 to 31 1/2".