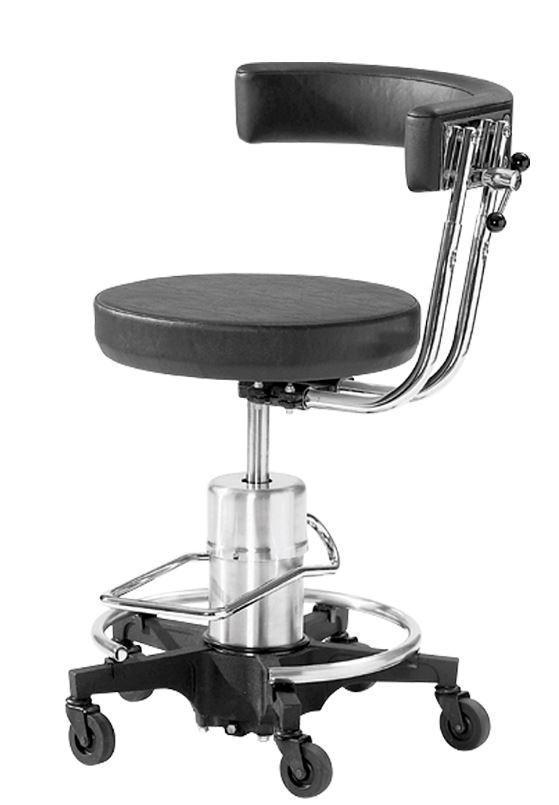 Reliance
556 Hydraulic Stool with Wrap Around Arm

Estimated Delivery:

Nov 24 - Dec 04
 Manufacturer Part Number: 556
-Upholstered: Three-Way Wrap Around Arm provides exceptional abdominal and back support.

-Seat adjustment: Lock stool seat swivel by lifting foot pedal.

-Choice of three heights:
Standard height elevates from 17 to 25" above the floor.
Medium seat height for surgical use is 20 1/2 to 28".
High seat height is 24 to 31 1/2".

-Surgical: Floor Lock available as option

The support you need for long days in the OR!