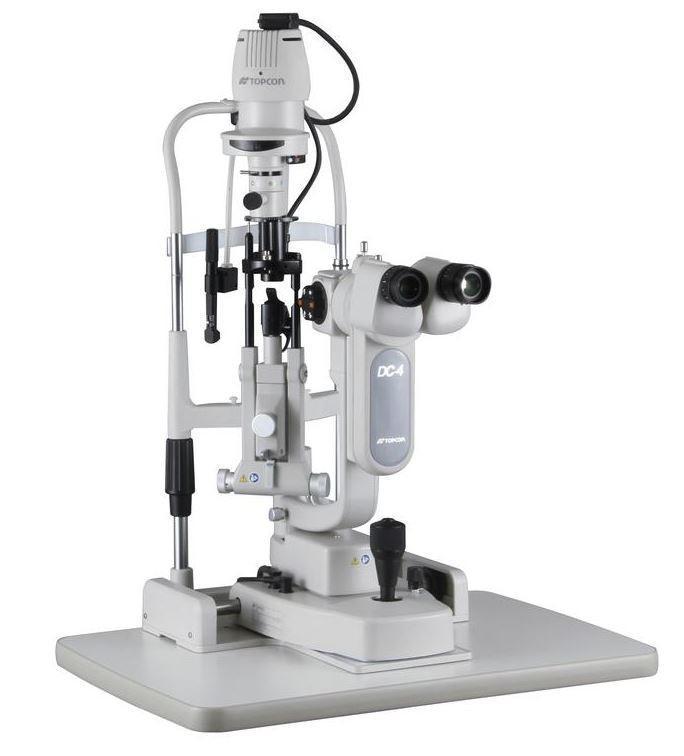 Topcon
SL-D701 Slit Lamp

Estimated Delivery:

Oct 02 - Oct 09
Manufacturer Part Number: 28070
The SL-D701 Slit Lamp continues the Topcon tradition of quality and innovation with the incorporation of a bright 450.000 Lux LED illumination source. The new LED illumination allows observation under a brighter, more homogeneous illumination source while the short wavelength spectrum permits the observation of minute details in the anterior chamber and vitreous. An innovative illumination system using the optional BG-5 background illuminator allows for observation and documentation of meibomian glands in the patient's lids.

With its optional DC-4 Digital Photo Attachment the SL-D701 can obtain clear and sharp still images of the eye as well as vivid color videos with remarkable resolution and detail. Basic EZ Capture software is provided with the DC-4 attachment.

To further enhance the imaging results, the SL-D701 features an optional BG-5 LED Background Illuminator that provides homogeneous adjustable illumination to the photographed areas of the anterior segment of the eye and allows for meibomian gland observation and documentation.
Features:
-Brighter LED illumination enhances observation of the eye structures.
-Accepts the DC-4 Digital Photo Attachment with 5 megapixel of resolution.
-Meibomian gland observation and documentation capability when used with the DC-4 and BG-5.
-Exclusive amber filter for color enhancement in viewing and photography.
-Illumination control by rheostat.
-Five magnification drum changer: 6X, 10X, 16X, 25X, and 40X.
-Consistent color temperature throughout the entire illumination intensity adjustment.
-Optional DC-4 Digital Photo Attachment with EZ Capture software for still imaging and video.
-Optional BG-5 Background Illuminator for still pictures, video and meibography.