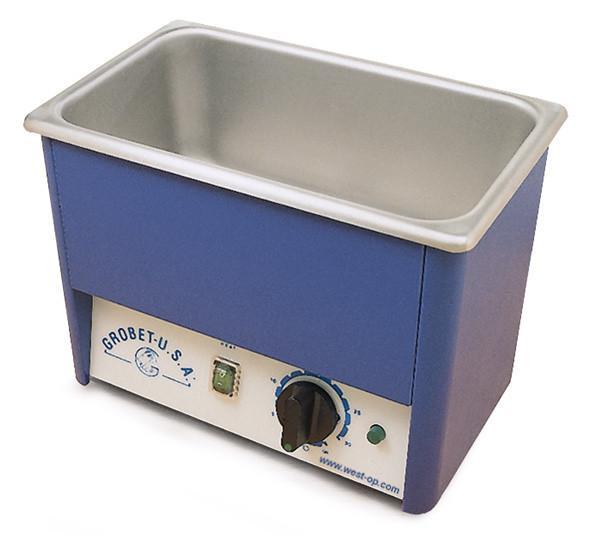 Western Ophthalmics
3.5 Quart Lab Size Ultrasonic Cleaner

Estimated Delivery:

Dec 10 - Dec 17
 Manufacturer Part Number: 23.587
The Grobet/Vigor Shop Size Ultrasonic Cleaning Machine has an extra large capacity 3.5 quart tank which can handle 10 to 12 eyeglass frames at a time.
This Lab Quality Ultrasonic Cleaning Unit features a heated tank 9-3/8" x 5-3/8" x 4" with drain, and built-in timer for highly efficient production operation.
The Solid state circuitry, vinyl-clad steel construction, EMI filter 43KHz, and stainless steel tank, with stainless cover.